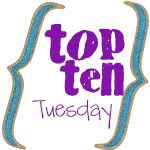 As you may have heard I have been on vacation for a week, and am trying to get back into my blog groove (because I am so groovy).  The week I was gone I didn't write any posts but I did a few link ups and read A LOT of other blogs (including the awesome Grow Your Blog series).  I started getting all these random ideas in my head (well, bloggy ideas…I always have random ideas in my head….) of things that I wanted to learn about or do on my blog.  I could spend hours tweaking, playing, etc. with my blog, but I have a 6 month old, so that's not happening!  So I made a list of Blog To Do's in hopes of organizing those random ideas! 
My Blog To Do List:
Write a blog series.  Sounds easy enough, but when I think about it I am really going to have to do some planning.  To tease you with the idea….dum da dum….Traveling with a Baby! Humor me and act excited.
Re-do my header image.  Yeah, I am not a HUGE fan of it, but it works for now.  I am new at this so you will have to forgive me, but I just discovered istockphoto.com.  Holy cow!  Now I see where all these cute blogs get their cute illustrations from!  That leads me to #3….
Buy a cute illustration on istockphoto.com.  This takes some thinking though!  Blogging With Amy suggests you create a brand for yourself….so this photo is creating my bloggy brand destiny…..
Create a "golden rule group".  Our bloggy guru Amanda at ohamanda.com talked about her "pimp your post" group where you give others a boost on their posts, and I loved the idea.  We all need a little support around here.  I am in a great support group already, but not necessarily a golden rule group.  The hard part is finding the people to join me though….Not quite sure how to say this…but….email me if you want to join my group!!!  spoonfedbaby1 (at) yahoo (dot) com.  Ok, I said it.
Get better at Google+. Seems easy enough but I can't find tons of people on there…maybe it will grow??? Or I just don't know tons of people (that's probably it).
Figure out fonts.  I added a new fancy font to help with my brand (remember from #3?), but it doesn't show up on every browser…hmmmm?
Learn how to better use Gimp.  It is great, but it takes me forever (like 3 hours) to create a button…I can't figure out how to put an image INTO my workspace, as opposed to having an image BE the workspace. 
Do some Ad Swapping.  Sounds professional, which scares me.
Create a blogging schedule.  I get lost on the internet and I forget how I get to the links that I am at.  I need to create a schedule.  For example: Nap #1-comment in forums. Nap #2-write a post. Nap #3-check Facebook. 
Learn how to not run out of ideas for Top Ten Tuesday at #10.
Hmmm…not sure if that made me feel any more organized….at least I LOOK organized!
Linked to Top Ten Tuesday